ELK-Health
face-to-face clinics
or you can join one of our programmes
ELK-Health
face-to-face clinics
As well as providing globally-available online clinics, we have a 10 year schedule for providing ELK-Health face-to-face clinics.
This is your opportunity to physically be with a qualified and supportive clinician
Emotional support
in person
We intend to launch face-to-face clinics in the Locations below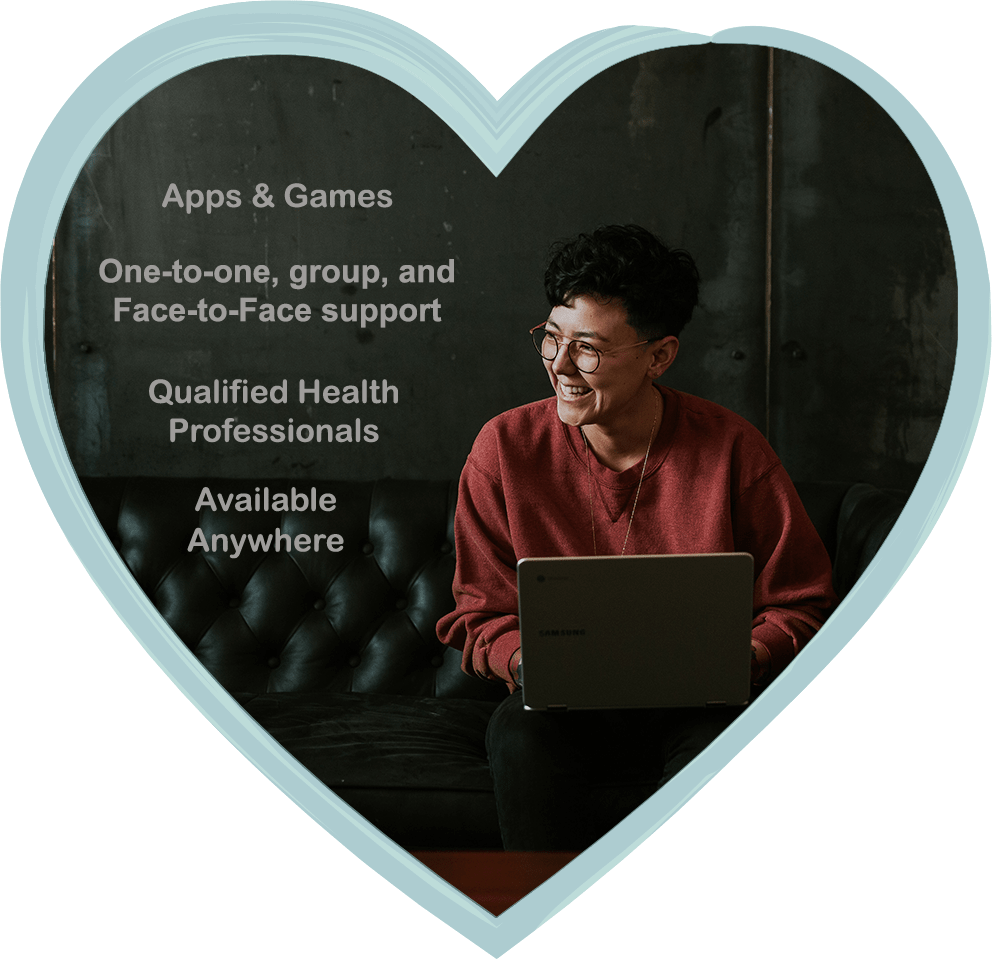 Lund, Sweden
Nationalla instituten för stress, ångest, depression & beteendeförändring 
(NISAD)
Medicon Village
Lund SE-223 81
Story-based Clinical Methodology Development
Dundalk, Ireland
NISAD Publications Ltd
Creative Spark
Clontygora Drive
Muirhevnamour
Dundalk A91 HF77
Alderney, Channel Isles
National Institute for Stress, Anxiety and Depression Publications Ltd
Rue de Beaumont
Alderney GY9 3YQ

ELK.Health Programmes Development
Edinburgh, Scotland
ELK.Health Research & Development Ltd
The Kellogg Centres
5 Rose Street
Edinburgh EH2 2PR
with 
VIRTUAL CLINICS 

available to anyone, anywhere.
Anteros face-to-face clinic
Creating more meaningful social bonds and relationships in our lives.
Anxiety face-to-face clinic
Alleviating the distress of anxiety so we feel we can cope again.
NoWeigh f2f clinic for body fat management 
Size is not about weight. Throw away your scales! The revolutionary NoWeigh programme.
Depression face-to-face clinic
Depression can rob us of all hope. Let's take our lives back.
Memory face-to-face clinic
We can become worried about our memory for many different reasons. There are things we can do.
Personal relationships face-to-face clinic
Conflict? Drama? Difficulty?
Navigating the way to more harmonious relationships.
Work relationships face-to-face Clinic
We have three decades of experience helping people feel happier in their workplace.
Sleep face-to-face clinic
Sometimes the quality of our sleep can cause us concern. Let's get a better night's sleep.
Stress face-to-face clinic
Feelling too much pressure? We can learn to skilfully manage our stress.
CalmBaby f2f clinic for
a calmer pregnancy
Stress in pregnancy can have long-term affects on the child. Let's combat this serious threat to child development.
Type2Club f2f clinic for reversing Type 2 Diabetes
Type 2 diabetes is fully reversible. Let's make this happen!
Work relationships for legals face-to-face clinic
Negotiating the particular and complex difficulties of the legal profession.