An abundance of joggers in the park, news articles about going sober, a plethora of adverts from fitness and diet companies. It can only mean one thing… it must be the New Year.
After the merriment, and perhaps excesses, of Christmas, the New Year seems to shine as a beacon of optimism. It's a motivator to get fit, to get healthy, to get slim or to get stronger muscles, to get up earlier, to go to bed earlier, to live life differently…. New Year, New You!  Many of us feel the inspiration to transform ourselves from chocolate-/wine-/couch-/party-/comfort-lover to a paragon of health and vitality… overnight.
Inspiration is good.
It's a great thing to get excited about a new goal, to feel motivated to make changes. What isn't so great is the feeling of failure a few weeks or days later when the New Year shine has rubbed off and reality has set in. For us health professionals at NoWeigh, who help people to make changes that mean they're living healthier and happier lives, it's often assumed that the beginning of January must be brimming with people seeking support in their New Year goals. In reality, it's later in the month when these needs for support start to trickle in as the inspiration wears off and the willpower is worn out. And that's if people have even enough motivation left to continue to pursue their goals. The feeling of failure can make people give up. Well, at least until next year… Boom and bust. But the feeling of excitement or purpose when we set ourselves a new goal is such a great thing. How can we capitalise on the motivation that the New Year inspires? How can we sustain the beacon of optimism so that it keeps shining?
Whatever your specific New Year's resolution, here are three simple steps you can apply:
1. Set your goal, then focus on the behaviour that will move you towards your goal rather than the goal itself. Focus on the behaviour and the goal will take care of itself. If you want to get fit, think about how you can be the kind of person who exercises more. If you want to reduce body-fat, think about how you can be the kind of person who chooses mindfully what to eat and drink.
2.  Start small. We are creatures of habit and, when it comes to behaviours, it's very difficult to make a dramatic and sustainable change overnight. Starting small with something that's relatively easy to do, will mean you're more likely to keep doing it. Choose one small thing you can do repeatedly that means you're moving towards your goal. If you'd like to be the kind of person who exercises, depending on your current activity level, you might begin with incorporating either a 5 minute walk or run into your day. If you'd like to be someone who chooses what to eat and drink mindfully, you might begin by choosing one meal a day where you eat slowly and mindfully, paying attention to your level of fullness, and when noticing you're full, put any food left aside for later.
3. Repeat. Set a schedule of where and when you are going to repeat the activity. Through repetition, it's going to become a new habit. Get comfortable with it so it's part of who you are and what you do. Then you can gradually build on top of the habit, bit by bit. If you're someone who exercises, do your 5 minute walk every day or your 5 minute run every other day. Stick to your schedule and it will become a habit. When the habit feels comfortable, you can increase your walk/run to 7/8/10 minutes. Repeat, get comfortable with it and then build on the habit. If you're someone who chooses what to eat and drink mindfully, whether it's breakfast, lunch, dinner or tea, eat that meal mindfully every day. Get used to doing this and paying attention to your level of fullness.
When this practice feels habitual, you might start doing it for another meal as well. A small behaviour change that becomes a habit can be sustained. And it becomes easier to build on habits that have been established. You may not be (failing at) running a marathon by the end of January but you will be fitter and healthier the following new year.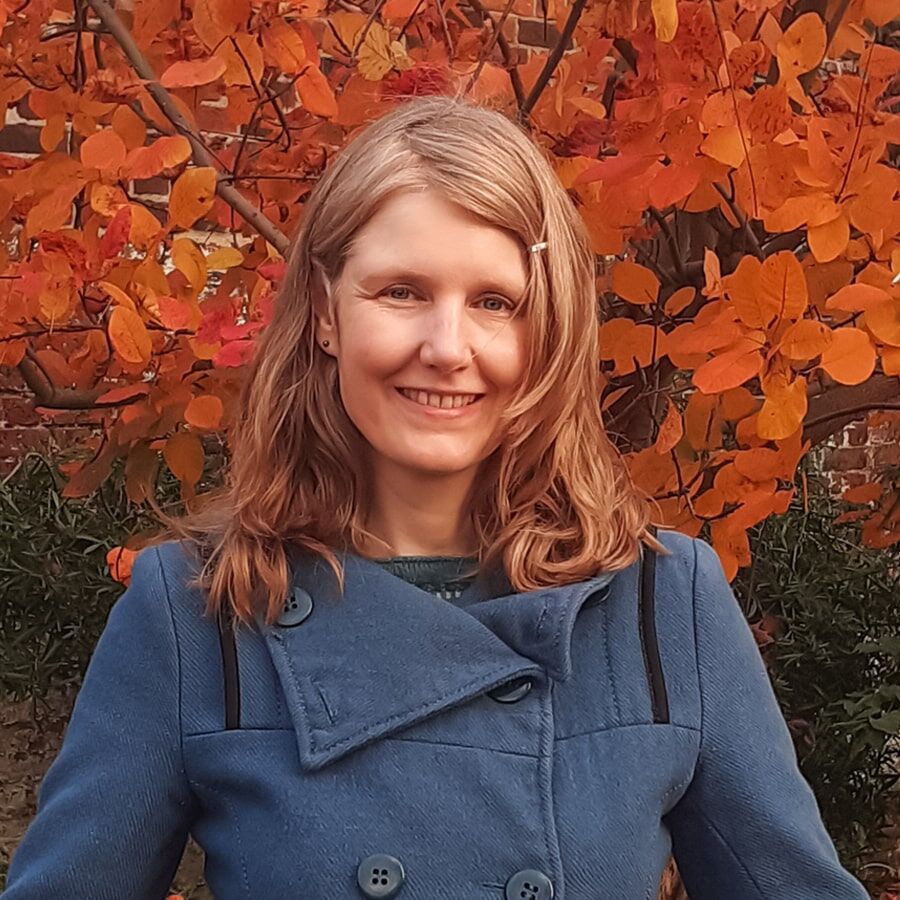 Alison Easton BA(Hons) HPD DipCHyp
Alison is NISAD's Director of Clinical and Creative Development
She will draw on her long experience as a clinician to provide support in our new ELK.Health online clinics and is a substantial, and much valued, contributor to the creation and development of ELK.Health's #CertainAboutUncertainty, CalmBaby, NoWeigh and Type2.Club programmes.