The idea of giving birth bedazzled me way before I became pregnant.
I looked upon women who gave birth as heroes. You think firemen or soldiers are brave? Try bringing out a living baby from your belly after carrying it for 9 months. That's a miracle to me. 
To give birth during coronavirus restrictions calls for even more courage.
In Sweden, a woman is allowed to have her partner or support person close only during birth, and only if they don't have any corona symptoms.
There's so much there that doesn't make sense to me in this.
For one, my partner is there with me every single day of my pregnancy and after birth – how will anyone be made safer by him not being there? Surely if he had any contagious virus, I would have it too.
How is it in anyone's interest to not have the physical connection for mother, baby and partner after birth? 
There's so much research about the long-term importance of physical attachment from both parents during the first days of the newborn.
That's when the new mums feel exhausted and the partner has the chance of bonding with their baby.
Now, that's the time when he or she are asked to leave. How is that beneficial for anyone?
Because I have been diagnosed with gestational diabetes, I was told that I will need to be in the hospital for the first two nights.
That's the first two days of being a parent, in which my partner can't be there for me and can't see his baby. 
My frustration only grew bigger when I spoke to the counsellor at the women's clinic and she told me, in a well-meaning way, that even though my partner can't be there in the recovery room after, he is welcome to come with me to counselling sessions in her office, as she regards our couple as one unit.
Her office is one floor down in the hospital where my husband was denied access to ultrasound scans, midwife visits and meeting the obstetrician. There didn't seem to be any problem on behalf of the medical staff when an intern assisted during one of the consultations, however, my partner was not allowed in.
Why doesn't the medical system acknowledge us as "one unit"? 
This is not just Sweden's story.
In so many countries around the world, women and maternity staff have to work around restrictions. The media report cancelled prenatal appointments, partners banned from hospital visits and mothers separated from their newborns.
I don't know when these restrictions will change. In the meanwhile, I'm looking at all the support I can get.
Here are some of the things that I found helpful: 
Doulas can be amazing for emotional support before, during and after birth. Whenever I meet my doula, I feel grounded, comforted and trusting that everything will work out. She reassures me that women's bodies know what to do during birth as long as you don't let fear come in the way. Even if at the moment, she can't come to the delivery room, her advice and support have been priceless.
It's great to have someone with her experience on call whenever I need to talk about something.  
I've started working on mine ten weeks before my due date. What I like most about doing this, is that it involves a lot of learning and preparation for what happens during birth – pain relief, medical procedures, and shows me what options I have. If having a doula brings me emotional comfort, making a birth-plan is empowering because it helps me feel more prepared for taking decisions in different scenarios.
Learning techniques for easier labour
There are so many things one can use to prepare themselves physically and mentally for the labour. From hypnobirthing meditations to stretches, massage, labour positions, breathing techniques and music, there are many resources out there that one can try and see what works. I'm preparing my own playlist, do little meditations and stretches every day and practise labour positions with my partner. 
I have recently started to ask if it's ok to have my partner on-call during medical appointments and no one said no. He is with me for our doula appointments and learning about what he can do during labour to support me. We make decisions together for the birthing plan and all throughout the pregnancy, he's witnessed all my pains and concerns. Whoever your support person is, discuss with them and involve them as much as possible. The current restrictions can easily make partners feel left out. 
Remembering why I'm doing this
I keep thinking how amazing it is that my body can nurture another life inside of it and that we're going to become parents. Giving birth is not something that happens every day and, in my best days, I even have a sense of excitement about experiencing labour and seeing what my body is capable of. It feels like such a transformative inner journey, and at the end of it, I get to meet the little buddy that's been kicking around in my belly. 
If you're giving birth during coronavirus and are worried about what's happening, know that you're not alone.
Anxiety is there to point out what insecurities we need to address to feel more empowered.
Ask your questions, reach out for support and do whatever you need to feel confident for bringing your baby into the world
If you want to speak with one of us at NISAD, contact us at info@nisad.ngo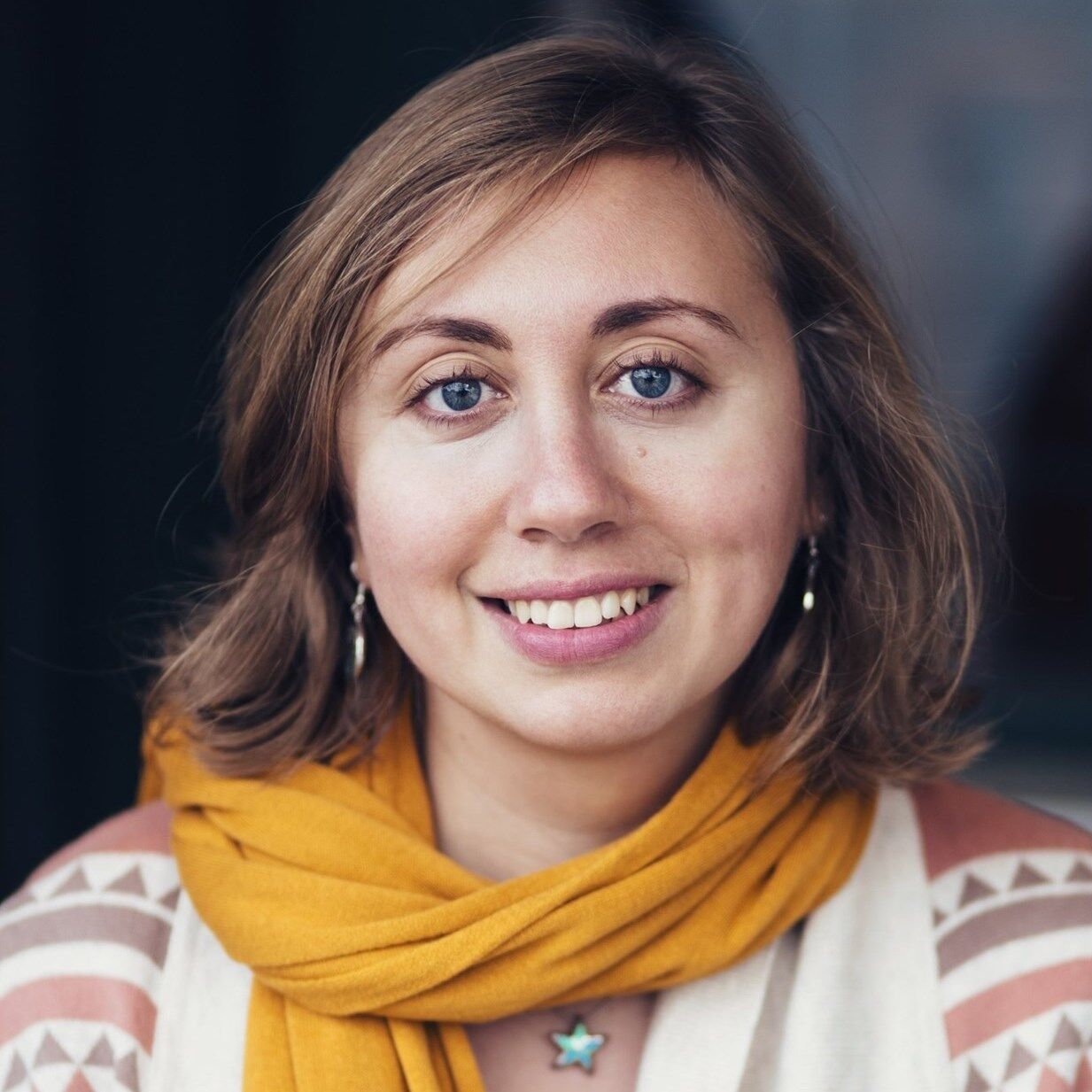 Manuela Boghian
Qualitative Researcher
Follow us on our CalmBaby social media.