For many, there's no greater loss than the loss of a child, and it may seem distasteful but the when it comes to the tangibility of grief it seems easier to understand the impact of the loss of a baby than that of a developing foetus, but from the lived experiences of so many women, there is no difference.
UK statistics suggest that 1 in 4 pregnancies result in miscarriage or stillbirth. 
That's a huge number when you consider that approximately 700,000 babies are successfully carried to term every year in the UK, yet it's a subject that rarely acknowledged or discussed.
It's important to know that miscarriage is the loss of the foetus before 24 weeks and stillbirth is after 24 weeks, (although these time parameters can differ in different countries) so, imagine the trauma of mothers who have to birth their babies and then say goodbye to them.
When women experience miscarriage or stillbirth there's often great physical pain to accompany the considerable mental anguish. Many women will need invasive medical treatment too.
It can be a dark time for mums-to-be and their partners, especially if they are not given emotional support, or are faced by a lack of understanding or empathy because their baby was "only" a foetus, "so dust yourself off and try again!"
For me, nothing brought this into sharper focus than a story shared by a close friend about her own experiences of multiple miscarriages, and the impact it had on her mental health, but also that of her husband and daughter, all of whom had to cope with the death of a longed-for baby.
We all have our opinions about social media, but there is great power in the shared experience. Only very recently Chrissy Teign and her husband, the singer John Legend lost their baby, Jack at 21 weeks (considered a stillbirth in the USA).
Chrissy had been posting about her pregnancy online, something so many women choose to do. I can only imagine the additional difficulty of making the tragic news of their stillbirth public, but their brave decision has brought this hidden anguish into the open, and has been widely discussed in the media, and applauded by women who have felt unable to be open about their own loss.
Grief is often an all-consuming emotional experience made all the worse if it's sudden, or unexpected. If you've been through a miscarriage or experienced baby loss you'll know this all too well.
So, how do we acknowledge that this is a reality for so many women, couples and families, and why is it important?
Well, looking at the sheer numbers of people affected and the long-lasting impact of the trauma, I believe we have to do a couple of things.
First, as a society, we need to acknowledge that this is happening, and probably to someone we know.
Next, we need to give space to talk about it. This doesn't mean forcing the 'talking' agenda, but asking "Would you like to talk about it? I'm happy to listen." Or "I need to talk about it, are you happy to listen?"
In both cases, there should be no anticipation of a solution. There isn't a solution to grief, just the journey through it.
If we want to move on in a mentally healthy way it's important to acknowledge that as humans we will all experience difficult and distressing feelings, and yes they can be experienced in private, but they don't have to experienced alone.
It's impossible to know how Chrissy and John will personally feel about the publicity generated by their heartbreaking story, but it has become an unexpected catalyst for change. Maybe it's time we play our part?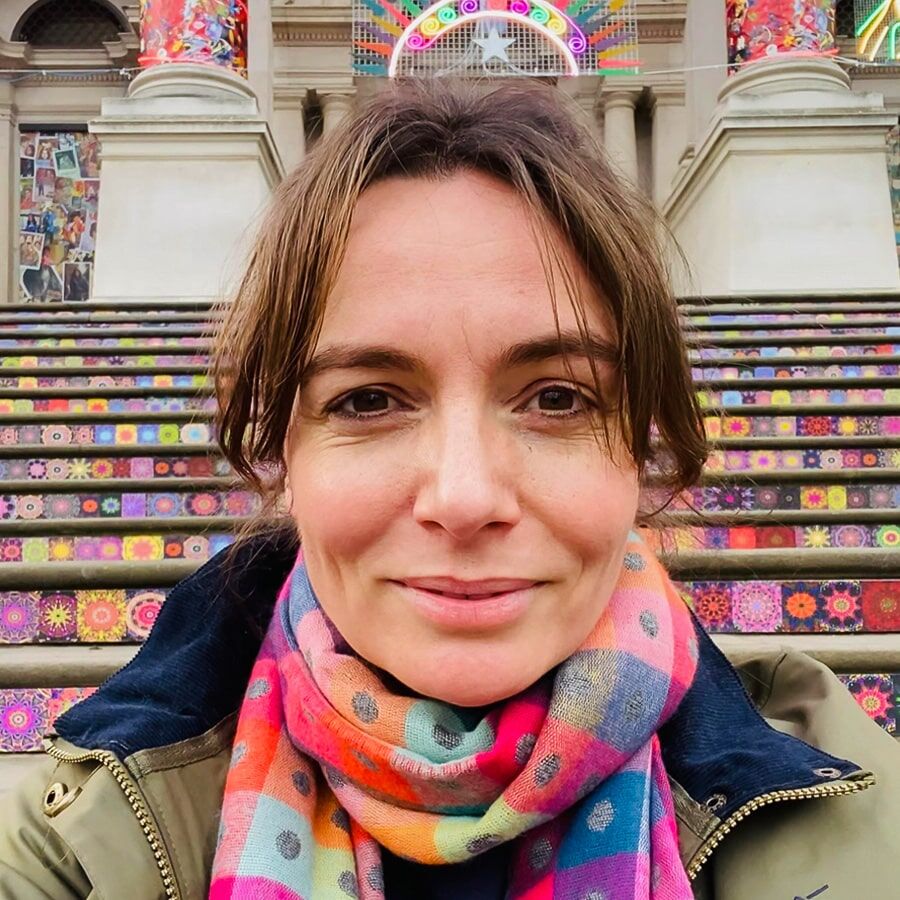 Sally Kettle
FRGS
Creative Story Co-Director & CalmBaby Programme Leader
I'm the lead on our 'CalmBaby' programme design team and also a senior writer for the stories that form an integral part of our other ELK.Health programmes.
In my 'spare' time I'm the CEO of the English charity The Active Pregnancy Foundation.
Our clinical team endorses Sally's suggestions.