The pandemic and the lockdowns have been hard on most people.
You'll never miss the water until the well runs dry, is an idiom that comes to mind when thinking about all the things we used to be able to do, that we can no longer do.
We have all had to adapt to different degrees, and new innovative ideas on how to move businesses online were discovered to make it easier for us all to continue with our everyday lives. But nevertheless, it is difficult from a social point of view.
You might find yourself feeling like you're missing things you used to take for granted, such as meeting up with friends, attending events together or playing sports, for example.
As human beings, we are wired for social relationships. Staying connected to others is an essential part of our emotional wellbeing and our physical health. If you've been feeling particularly down or lethargic, chatting, interacting and laughing with other people can really help to give us a lift.
You might not be too keen on trying out substitutes that fit the new normal, but it is so important to keep in touch with your loved ones – especially in these uncertain times!
And there might be something you haven't tried out yet. Now is the time to get creative!
Please find below my list of remote activities to try with friends and family. All apps mentioned in this article are free to use!

House Party
House Party is an app where you can invite up to 8 people in a video call where you can also do activities together, such as draw and guess games, trivias, heads up! or word association games. This app is definitely worth a try as it is very simple to use and family members of all ages can enjoy!
Set up your console
Even though there's a pandemic going on, this hasn't stopped the release of new video/computer games. And the best part is that a lot of the new games are so-called cross-portal, meaning you can play with your friends even if they have a completely different console.
Send friends invitations through the game and enjoy the game together. You can even set up microphones or call each other on speaker whilst playing and make it a group conversation for all the players.
If you prefer to play games on a computer rather than through a console on your TV, Steam is one of the biggest social platforms for discovering new games and inviting your friends to join you in multiplayer or co-operative games.
Board game night
Tabletopia is an online portal for people to enjoy playing traditional board games together. The page is completely free with up to 600 games to pick from. Tabletopia offers a wide range of games to play with friends or with groups looking for new players to join them! You can easily browse their page to find games you've played since childhood or new games that are easy to learn. This is also a great way to meet new people!
Quiz
Whether you find a quiz online or bring out the old trivial pursuit questions, it's an excellent idea for something different to do together over Zoom or other face calling services.
The best thing about doing quizzes is that you can set the rules to suit the players. You can for example let one party get a question at a time rather than everyone shouting out the answers.
Create funny team names and have a scoreboard visible. You could even take it in turns to host the quizzes and make it a weekly tradition.
Book club
Whether you are more familiar with Skype, Zoom or WhatsApp, inviting friends to a remote book club is easy! In times like these, it's a good way to encourage your friends to read books with you and discuss them together.
It doesn't have to be done the traditional way where you all read the same book within the same time limit. If everyone reads a different book, you can encourage each other to read it as well.
You might even want to turn it into a challenge, like setting a goal for how many books you will read this year, or having each member of the book club recommend you a book to read this year.
Watch videos together (yes, there ARE apps for it)
Rave – is a social streaming platform that enables people to come together and watch YouTube and Netflix and Google Drive videos in perfect sync with people around the world on iOS and Android.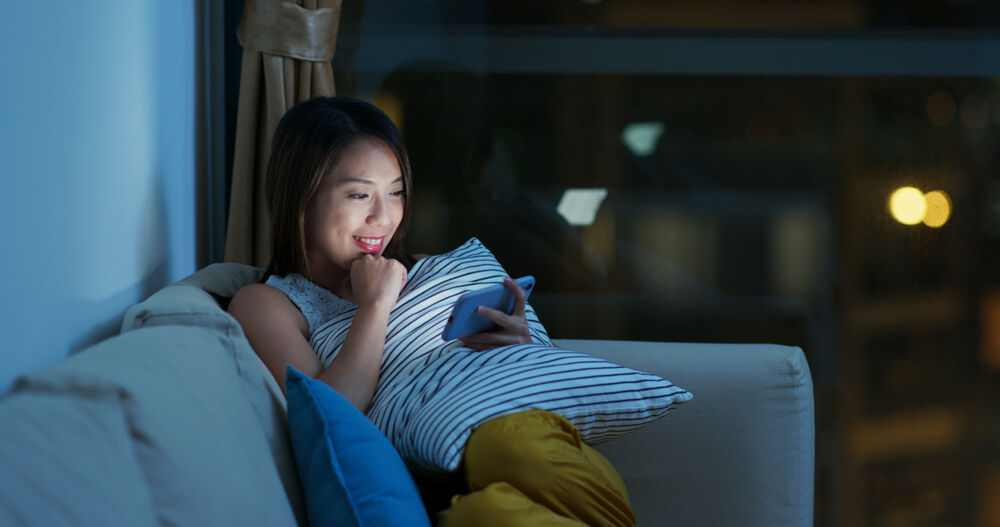 Gaze – is a YouTube specific app that allows you to stream and share videos in perfect synchronicity. You simply have to log in to their site, send a link to your movie date and you'll instantly form a two-way connection between your PCs. The platform comes with video chat and instant messaging.
Watch2gether – supports YouTube, Vimeo, Dailymotion and audio from Soundcloud and you can invite as many people you want to watch the videos and enter a private chat room to talk about the video.
Netflix Party – is an Internet extension made especially for the streaming service Netflix. Just pick a person to host and that person can invite people (even those who don't have Netflix) to watch the same video at the same time. Just download the extension and add your friends and start watching that series you've all been meaning to watch! Because this is an extension, Netflix party only works on laptops and desktop computers. Works both on PC and Mac.
Bake-off
A friend of mine who had to postpone her wedding, still wanted to do a virtual hen do. "Until the day we can all meet up again". She hosted her own Great British Bake-off where all the guests had to bake something within a given time. Just like the real show! They created their own scoring system based on presentation and innovation and a winner was announced! If you would like to try this with friends and family, you can even print your own "I won the pandemic bake-off 2021" t-shirt to send to the winner. My friend stated later on that this bake-off felt really special in a way that "a night out with the girls" couldn't compete with.
Take out nights
Who says you can't enjoy a night of take out together! Decide with someone that you both order food around the same time and enjoy it together. Describe what you are having and why you picked it. You might even come up with your own rating system on everything from taste, smell and presentation to how quickly it got to you.
Remote coffee
If you or someone you know has a balcony or a not too distant located window, this opens up a new array of possibilities for the both of you! People on social media have shown up outside of their relatives' homes with signs just to say hi. It is a wonderful way of letting people know that we are thinking about them. We wouldn't dream of making a sign for someone before the pandemic, yet it is so simple and symbolic of effort and thoughtfulness. If the balcony, window, doorway isn't too far away you could even have a full conversation like this. Bring a cuppa to have specifically with your friend or relative on the balcony. Or if you are daring, ask for one when you are there and come up with a new way of getting it to you whilst socially distancing. A friend who visited her sister from underneath her balcony got a sellotaped travel mug flung out the window and she caught it without spilling the coffee! Now, that's an achievement!
Exercise
If you're into exercising you might be missing having someone to exercise with. Exercising together is a great way to motivate each other and to help you stay active during the pandemic. Either use one of the apps mentioned above for video sharing or come up with an exercise routine yourselves! Maybe one of you is on an indoor exercise bike and the other is doing pushups and squats. Anything goes.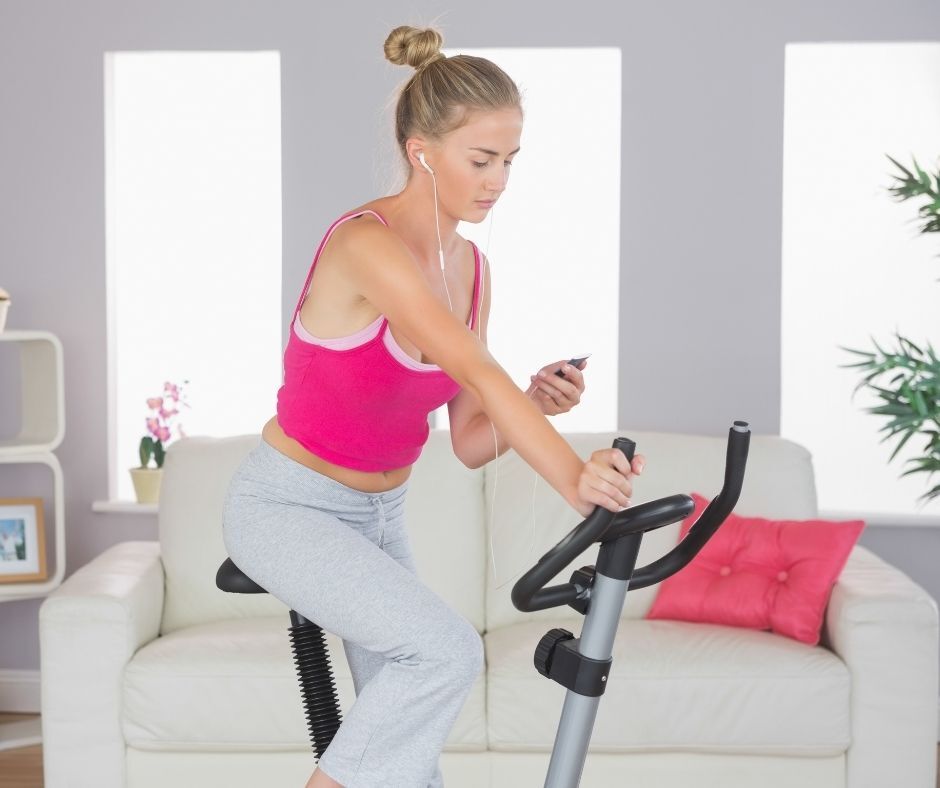 Do you have an idea that you would like me to add to this list? Please get in touch with us to share your ideas!
Disclaimer: Please note that we are making suggestions only, rather than endorsing the use of these online tools. For your own safety and security, we advise you to make your own assessment regarding any potential software safety/security risks and also to check that they are suitable for your devices.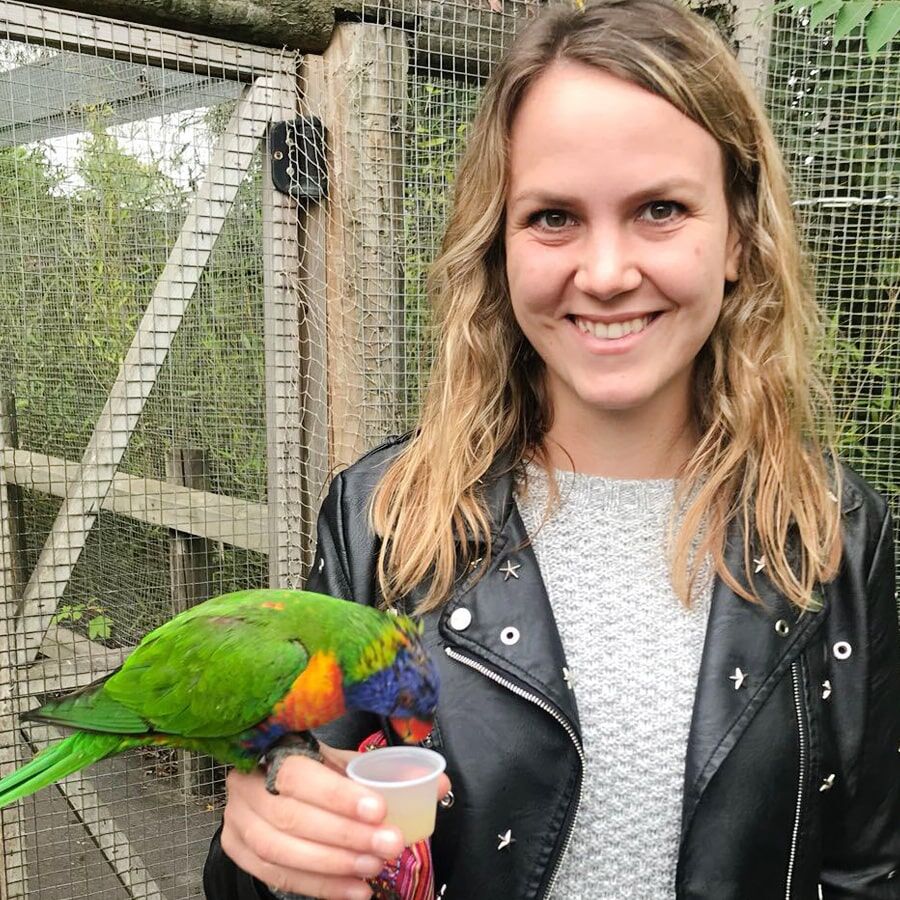 Findus Krantz
BA Social Psychology
Social Psychologist and Analyst
As a social psychologist, I have always been interested in how and why people react in a certain way in social situations.
To me, there is always a story behind why people share meaning looks or cross their arms and I aim to uncross those arms with kindness and empathy.
If you would like to be one of the first to use this programme, please contact us. The programme is completely free and designed to support people who feel that things, currently, are causing them stress, anxiety or depression.