Many people think of their teenage years as a tough time in their lives for various reasons.
Being between childhood and adulthood is an awkward time where our bodies and minds change as we learn new things about the world and about ourselves.
It's the kind of transition you can't really prepare for, but nevertheless you get through it and build an identity as an adult. Let us at the NISAD Team take you with on a time travel to our teenage selves and read about what we would tell our younger selves if we could talk to them.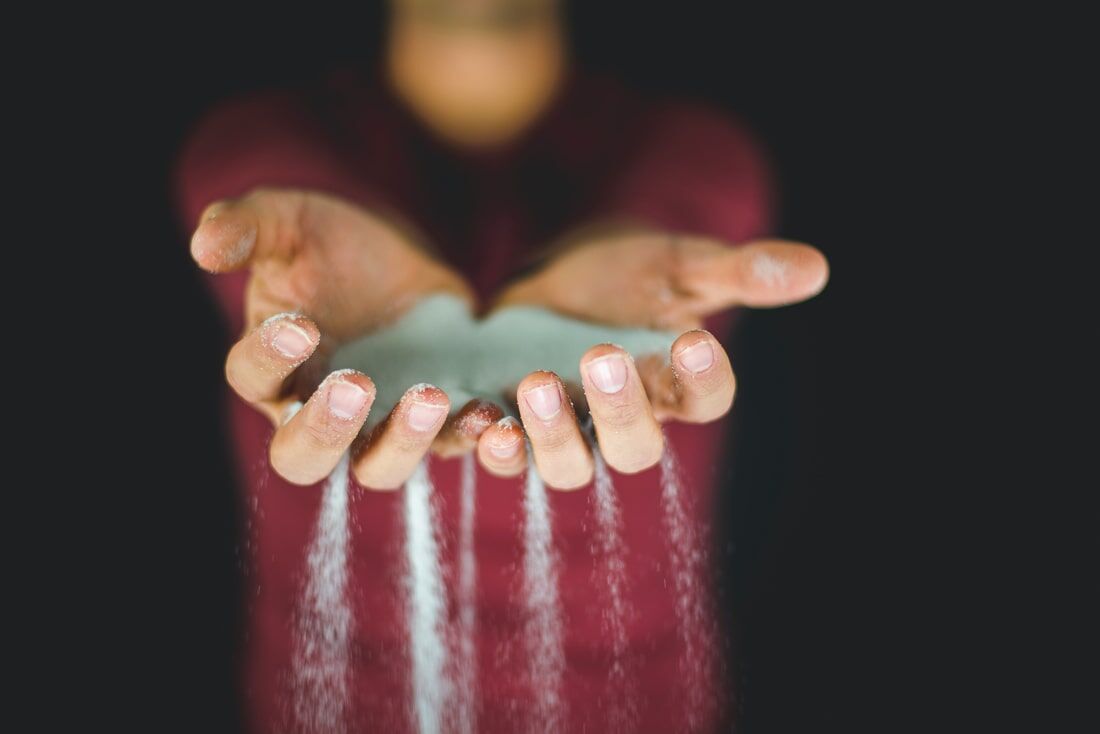 Alison Easton
If I could sit down with my 15-year-old self, I'd want her to know that it's OK to be visible, in her own way. The negative impression she feels for herself, particularly in group situations, is a construct of her own imagination. She can speak up. If anyone does behave unkindly, then that's because of their own insecurities or struggles. I'd encourage her to take heart in her friends and all those who are friendly, supportive and kind, and to be more forthcoming in her interactions. If she feels nervous around someone, she can move her focus from her own anxieties to take more interest in them; it's much more pleasant!
When opportunities come along, I'd encourage her to give things a go, and acknowledge when people are supporting her and believe she's capable. Allow herself the opportunity, knowing it's OK to make mistakes. The real reward comes not so much from the outcome but from applying herself to a challenge or new experience, and this will nurture her confidence.
Most of all, what I'd want her to know – that which underpins everything – is that 'I like you'.
Findus Krantz
I take many measures to avoid discussing most aspects of my past, but this once I will make an exception. As a 15 year old, I was at my rock bottom. So much that I struggle to look at pictures of myself from that time. After years of loathing everything about myself I was suffering from anorexia nervosa. And I wanted it. I wanted to be enough for my narcissistic mother, whom I was just an extension of and who enabled the sickness that made me so weak that I would faint in public and I had to ask people for help to open doors for me. I wore two pairs of jeans to school because I was ashamed. The sickness nearly killed me.
A lot of kids get bullied at school, but my biggest bullies were always at home… I let my past self inspire who I am today as I am trying my best to be the person I needed when I was younger. And I want to tell my 15 year old self to hold on. Life is a bumpy ride and the biggest lesson you will ever learn is to unlearn everything you think you know about love. Because for years you will think people who say kind things to you are lying or that an act of kindness has ulterior motives. Love is unconditional, or it isn't.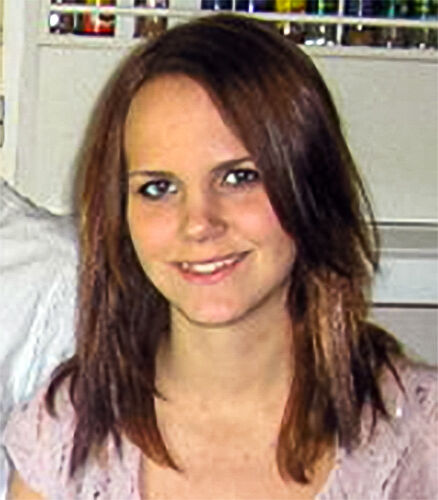 Fiona Biddle
Being 15 is difficult… probably for most people… and I know that you are unsure as to who you are, and whether your tactic of making your own decisions, and doing things your way, is the right thing to do, I can now tell you that it absolutely is! Your way will prove to be right for you and you will find your way to be you, and that will feel fabulous!
I know that there are people around who are telling you that you are not good enough right now. Of course, most of that is subtle; when Andrea arrives at school with her fabulous new hairstyle she doesn't point at you and say "haha, look at you with your awful hair!" but I know you feel it in that way! Some are saying you should work harder but you work hard enough to get what you want and it will turn out to be right that you are choosing to balance studying with other things.
By trusting yourself you will make the right decisions. By trusting your judgments of others you will be able to learn from them, modelling the good and avoiding the bad.
You have so much to look forward to, including things that you would never have imagined… gradually you will find that people respond to you differently and you will be seen as more than "the little blonde one"!
Gabor M. Gyurko
You were a 15-year-old who believed in a higher cause, who was surrounded by a large number of people, and who would soon come across Guernica (the Picasso painting) in some random journal, which would change your life forever—immediately. That moment determined everything, and everything I say to you now – before that point – is essentially meaningless.
What could you possibly say to someone who enjoys waking up as much as jumping into complex dream sequences?
One thing to remember is to be patient and compassionate. That's just what my 15-year-old self would like to hear.
My younger self will pay attention and be interested in hearing some fascinating details from a clearly foreign visitor. I suppose I'd have to deal with questions like "patience, in what way, and why?" "I am kind, why do you think I am not?" is also unavoidable. I'm not sure I'd have the patience for that type of conversation now…
I was 15 years old when the historic 1989 peaceful revolution unfolded. The whole thing was so peaceful – relatively – that we did not pay too much attention to it.
At the age of 14, I moved out of my parents' house to begin a new school. Not that I had issues with my parents or anything; my parents were wonderful, typical decent people; rather, I wanted to be self-sufficient. I moved into a college dorm. My school was in the heart of Budapest, close to the famous Octogon square, across the infamous Andrassy ut 60. We had no idea what that building was because it was always locked and the windows were always sealed with wood, so we couldn't look inside. Anyway, we wondered around it many times, attempting to gain entry simply because it was mysterious – little did we realise how frightening the past that place held. We were intrigued by mysteries, once we got lost in the catacombs underneath the Castle in Buda. We just went in through a broken (heavily secured) door in one of the walls and got lost for hours…
Music was an important part of our lives; I studied classical guitar, and we spent a lot of time at underground concerts and clubs, which were certainly not the safest places on Earth.
Although it was a deep-water way of life, it seemed to be a NEW culture. Like a vodka stain, it dried up and vanished like Rock&Roll music. We shaped our personalities to suit the way of thinking embodied by that lifestyle. Remember, this was before the invention of the I/You/It-phone. We ended up assuming different identities when attempting to ride long-dead dinosaurs.
What I'd tell my 15-year-old self is to start writing every day and switch horses.
Would that make my fifteen-year-old self even more happy? There are only 24 hours in a day and the riders are unaware of the upcoming Chicxulub type impactor event – political and digital revolutions.
To cut a long story short, I had no idea how we managed to survive…
Janine Miller
Dear 15-year-old Janine,
You won't believe me, but you are wonderful just as you are. You will probably roll your eyes when you read this and think "what does she know" but I want you to hear this. You might feel like no one else understands you but I know that some days you feel fabulous and some days you cry yourself to sleep. Don't worry about all the people who seem to have massive expectations of you. You're doing the best you can. You are loved just as you are, not for the things you do or the things you're good at. You're allowed to be happy and you're allowed to relax.
Enjoy the friends you have – don't worry about those people who don't treat you the way you deserve. You can ask for help. You don't have to struggle on your own. Find an adult you can confide in and who listens to you. There is more than one opinion, including your own! Dress in the way you want to – you really don't have to wear sexy, skimpy clothing if you don't feel comfortable. I wish you could learn to love your body – I'm not sure how to help you here!!! But well done for ditching the boyfriend who was pressuring you into having sex! I'm so proud of you! Keep respecting yourself and listening to yourself! Know that it is possible to surround yourself with people who do the same. Seek out people who accept you as you are.
Above all else, know that your worth is not determined by your brown skin, the curliness of your hair, your gender, your educational performance, your lack of ability in sports, your knock knees, the thickness of your spectacles or your attractiveness to the opposite sex. You will be able to find places and spaces where these things don't matter and you won't have to hide behind a mask.
P.S. You will become your own best friend in the future and like yourself more and more, I promise! It is possible to feel okay with yourself!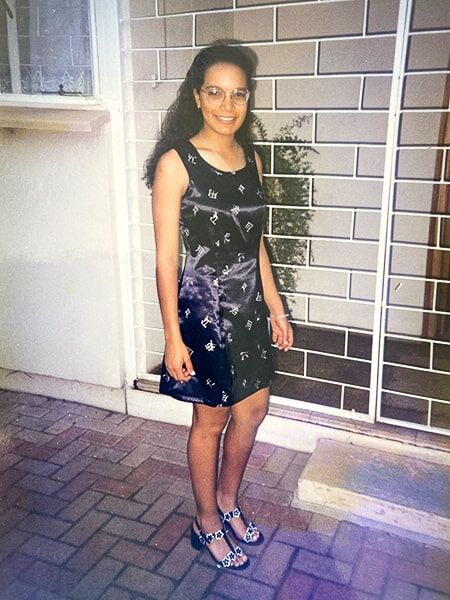 Karen Asprey
You are okay just as you are.
Truly.
All the time you spend wondering how you can possibly change in all the ways you need to, to be better and fixed and different, is anxiety and insecurity talking – don't believe them when they tell you nothing about you is good enough.
You really don't need to change a thing.
As best you can, choose your friends wisely and notice who really has your best interests at heart.
Notice how you feel around boys – particularly those who you really want to like you!! If they don't like you back, it will be heartbreaking at the time but it absolutely will be okay in the end. And if you don't feel comfortable it's always alright to leave – no matter how odd you think they might think you are.
It's alright to feel painfully shy (you'll always be a bit shy but it will get better).
It's really alright to trust your instincts.
You have a good brain. Please don't leave it until you're in your 20s to go back to study what you're really interested in – you end up with massive debt as you miss UK student grants!!
; )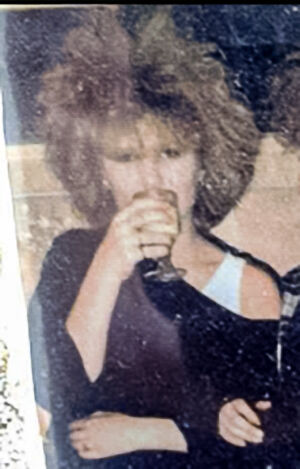 Kumar Pawar
If I had the chance to tell something to myself when I was 15, the first thing I would be saying to myself is " Don't go to Goa" (Goa is a small state in India and it's more famous for its beaches and it attracts the tourists from all over the world).
I would say this as I was 15 when I made the decision of quitting school and decided to go to Goa in search of some work. That didn't mean I didn't like school or something else; I had to make that decision just because my family was going through a financial crisis, and my parents wanted me to do so.
As being an elder son in the family it was my responsibility to look after the family, but to be honest, at that time I just didn't know what responsibility meant. It was more my parent's decision rather than mine.
When I look back now I do regret making that decision, but in another way, it also gave me an opportunity to see a new place and meet different kinds of people from around the world at the age of 15.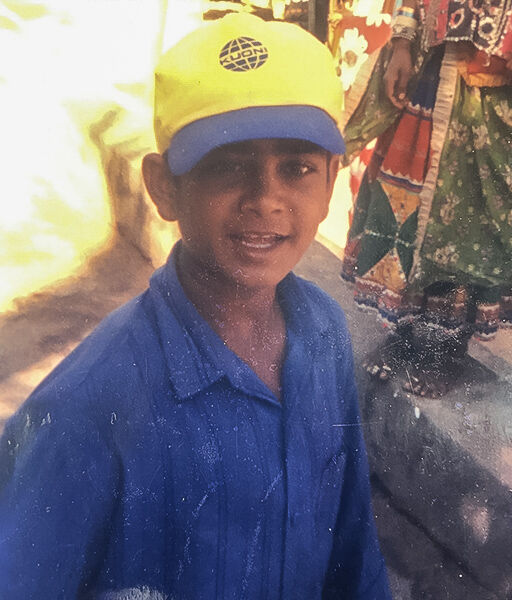 Manuela Björkman
If I had the chance to tell my 15 year old self something, it would be: "I'm here to listen to you".
I would love to listen to her in the way she wants to be listened to, with no judgement and no advice. I have a lot of admiration for the 15-year-old whose life was uprooted to another school, another town, where she had to figure out the new rules and make new friends. I want to hear about her inner life, about the people she loves, the opinions she fears, the books and the music that voice her own emotions.
I want to listen to her the way that she doesn't think any adult ever would.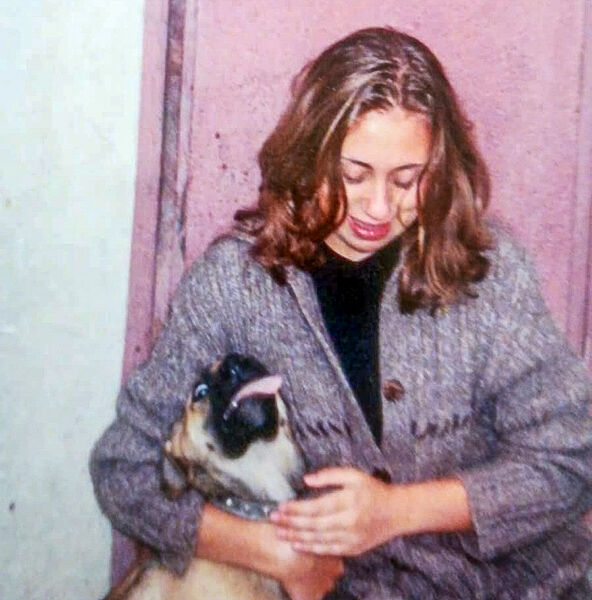 Nelly Pohl
To my 15 year old self,
Not knowing what you want in life is okay. Some part of me wishes I could tell you you'll know later in life, but the other part of me wants to encourage you in your feelings of not knowing what path you're on. Not knowing is what will lead you to make spontaneous and feeling-based decisions – and they turn out to make you happy! So don't stress. Not everyone around you knows what they want in life either.
Your eyebrows are beautiful as they are so please stop plucking them and let a professional do it instead 😉 Don't listen to what people say about you. Be kind to everyone always and you have nothing to feel bad for.
And that guy who broke your heart into a thousand pieces? Well, lets just say you will excel and he will not…So stop thinking about him and focus on the friends you have closest to you.
Moving back to Sweden will not be easy but you will come to love this place again if you only learn to open your mind to it and look outside of that little bubble you're in. Other 15-year olds are just as insecure as you are so don't take everything people do or say to heart. I know you will feel like life is really hard at times but I promise you it will be worth it in the end. All your hard work will pay off. Trust me on this one.
Please stop criticising your body and comparing it to unreal standards, and try to learn to love your body instead. You are so beautiful and your view of you being "fat" or "chubby" are only in your head.
Lastly – when you feel like no one loves or cares about you, just know that I do and you will too. You are your biggest enemy and your strongest ally. You choose which one to be.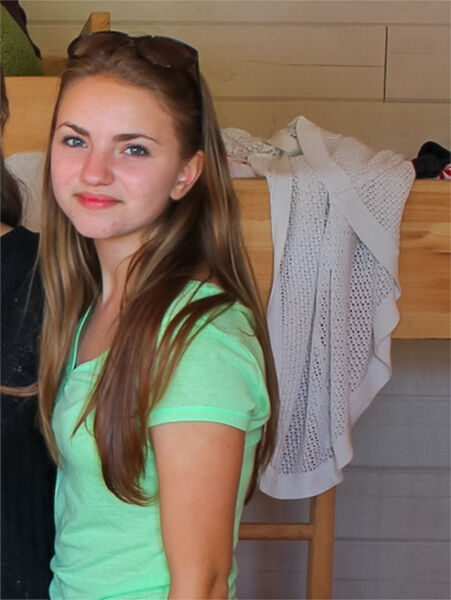 Sally Kettle
If I told my 15yr old self that I'd repair the relationship with my mother, that we'd break world records together and that I'd stop being frightened of her, quite frankly I would never have believed it… so I'm not going to tell her that! Instead I'm going to say that I should see my anxiety as a superpower.
That all that worry and fear, although difficult and painful at the time, would actually be the driving force behind some of the most wonderful, adventurous and exciting experiences I would go on to enjoy in the future.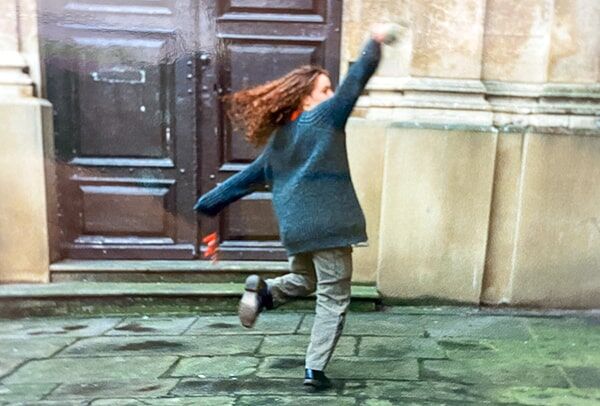 Stefanie Rose
At 15, life seemed really good but looking back I didn't know any different. We don't know any other life, so we just take things as they come.
In reality, I endured some horrendous fights between my parents, found my mum trying to commit suicide because she was so desperately unhappy in her relationship, felt unhappy because I thought I was too big, felt stressed because my parents paid much more attention to my schoolwork than I would have liked. What would I say to myself? I am proud of you! You have seen things no 15 year-old should see, but you went on, did your best, were happy. You have a stubbornness about you that helps you keep going on your path, protecting your inner world from the struggles outside. It is now with nearly 50 that all these things you forced down then are still around. Pent up anger, sadness, questions unanswered. Please don't pretend all is well, don't fight down how you truly feel but confide in the people you trust. Let others help you. You don't need to always be strong and in control.
Don't listen when you're told you're too big. You are not. You are still growing and you will be fine. You don't need to diet, it will leave you fat and miserable. Right now you have to live how you are told to, but know that your parents in their own way want what is good for you. Try and make the best of it and know that once you leave home, you will be your own person, you will be free to make your own choice and you will do well.
All the things you are missing and that are upsetting you, will be a reminder of the parent you want to be when you have your children.
It will all shape the person you are growing up to be.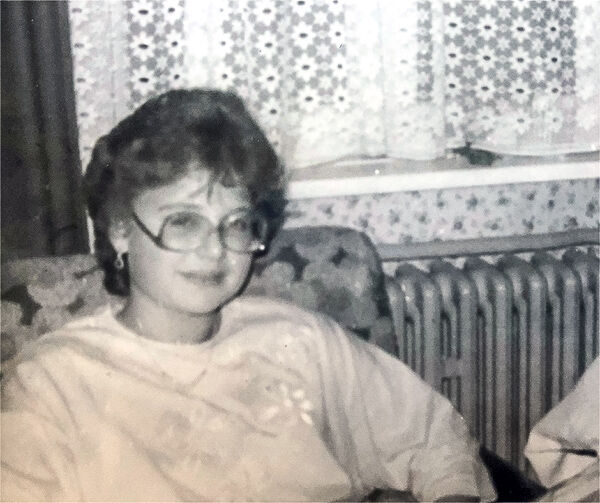 Tessa Blanshard-Phibbs
Quite soon you will start to adopt your full name, Tessa Blanshard-Phibbs, because despite how cumbersome you think your name is, it is your name. Tessa Blanshard is someone else, someone who opts for the easy way out. That little bit at the end 'Phibbs' is in honour of your father, who won't be around much longer.
You don't know what you want to be yet, and you're completely goalless, but you'll discover that you were born to be creative and that a standard 9-5 job just doesn't work for you. You'll realise that spending so much time and effort pleasing others and being in a relationship is too much time to waste, and you need to get focused on yourself. Otherwise, you will end up a single mum and living at home with your mother (current situation by the way).
So, work harder than hard, make some goals (or at least have something to aim at) forget about boys, dress how you want, dye your hair pink/black/green at least once in your life, and don't let mum do all the bossing about. Take ownership of your life, do it alone, and go on your own path despite what anyone else may think, say or do.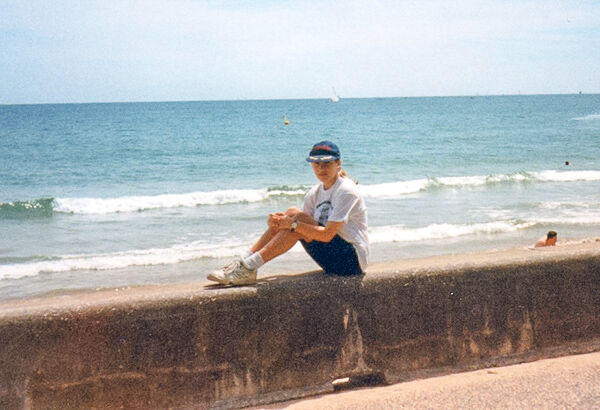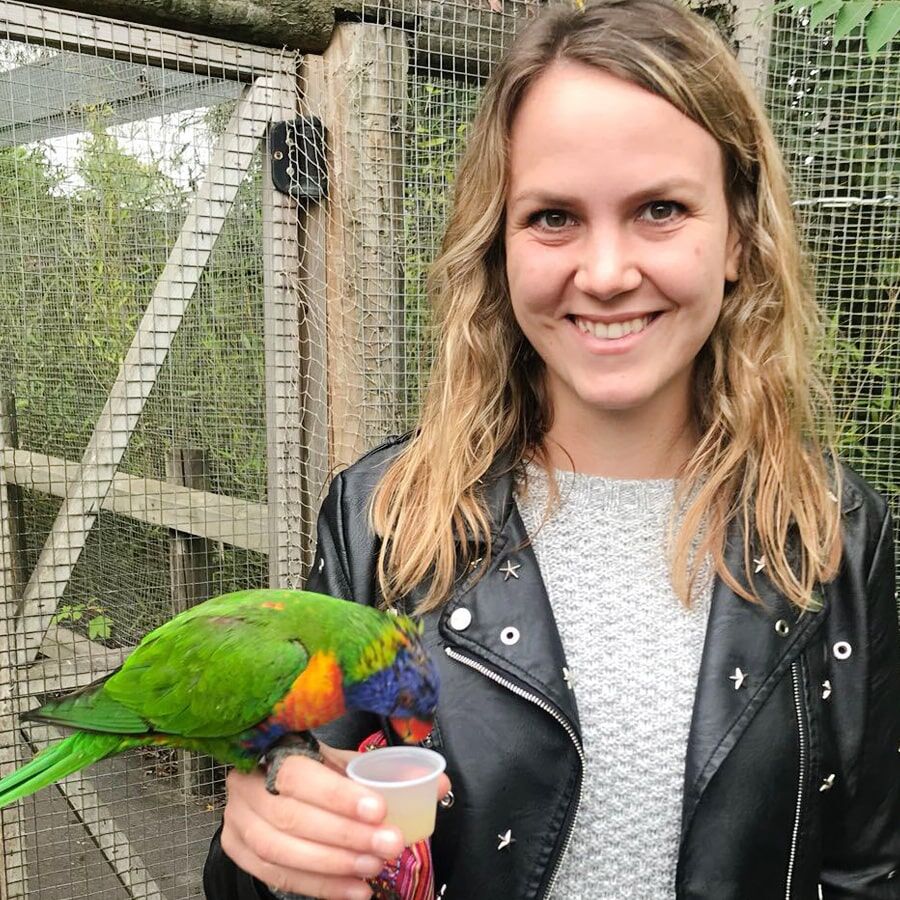 Findus Krantz
BA Social Psychology
Social Psychologist and Analyst
As a social psychologist, I have always been interested in how and why people react in a certain way in social situations.
To me, there is always a story behind why people share meaning looks or cross their arms and I aim to uncross those arms with kindness and empathy.